What we are
Authorized Test Centre
Ideal Management Group is proud to be the official Kryterion Test Centre partner for Jabalpur, Madhya Pradesh. The BeingCert Test Centre is centrally located at Wright Town and is available for testing services for clients throughout India
Schedule Testing
Enquire about Testing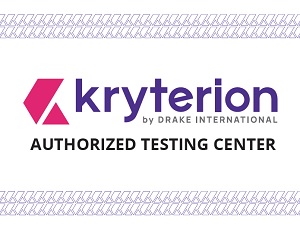 01.

Kryterion Test Centre

Kryterion was established in 2001 by pioneers in computerized exam delivery. Today, our clients include top-tier technology titans, professional associations worldwide, regulatory bodies, and start-ups. We provide test development platforms, delivery solutions, and psychometric services that help credentialing organizations thrive.
02.

Test Centre Objectives

To provide professional testing facilities and service for test takers, (upon checking in with their identification and personal belongings), and to provide proctor monitoring support during the entire test or exam process.
03.

For Testing

For all pre-exam and post-exam communication, and to book your test please click on the "Schedule Testing" button above, or follow this link - Kryterion Candidate Support If you have questions regarding your test and want local assistance from Ideal Management Group click on the "Enquire About Testing" button above.